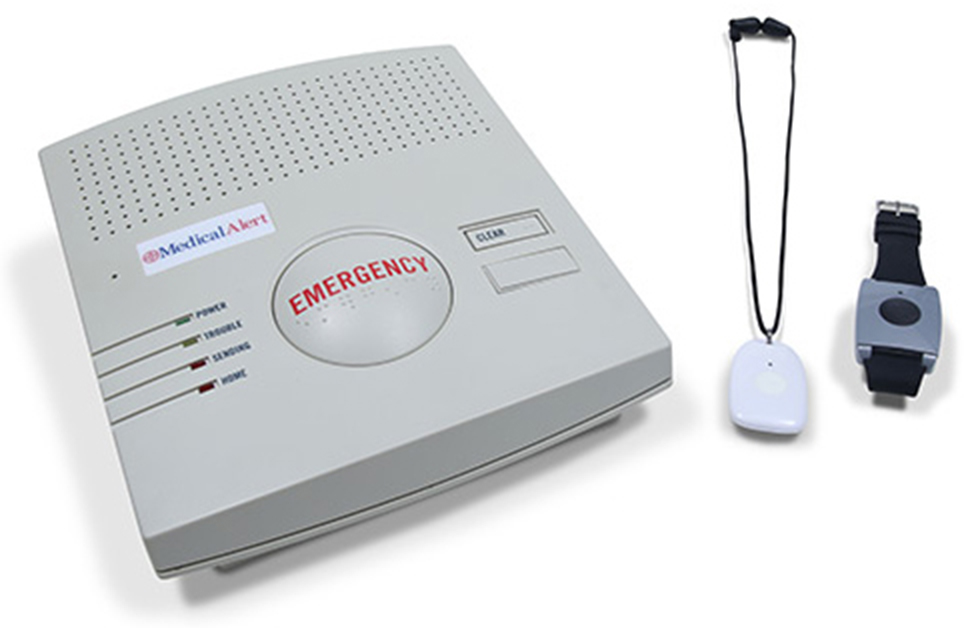 Home Landline Unit
You'll get protection 24 hours a day, 7 days a week and will get help at the push of a button! Two-way speaker communication puts you in touch with our Emergency Response Operators and gets you whatever help you need.
System includes:
Necklace pendant and wrist button

Base unit

Free key lock box
Easy to install

Shower safe buttons

24 hour back up battery for power failure

Get assistance from a UL listed, CSAA Certified Five Diamond central monitoring station where the emergency care specialist will stay on the line with you until  help arrives.

Unlimited button pushes and talk time. Press your medical alert button any time

This landline-based system covers 600 feet around the base station – that's more than two football fields! Actual range may vary, we encourage you to test your system throughout your home

Powerful microphone and speaker in the base unit allows you to talk to our Command Center

Your medical alert system arrives preprogrammed. All you need to do is plug the base unit into a phone jack and electrical outlet.